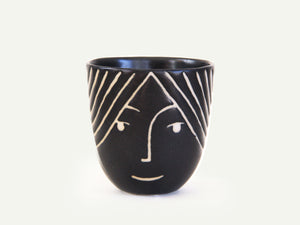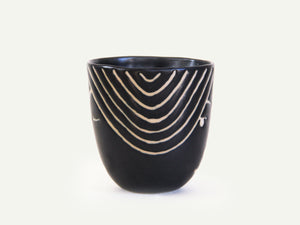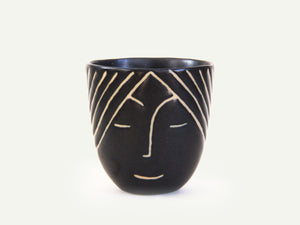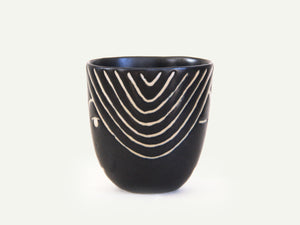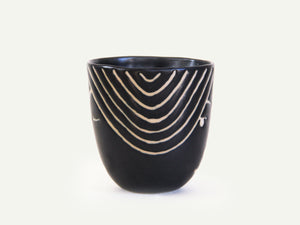 Porcelain Lady Face Cup nº3
A lovely hand-painted porcelain lady cup to hold that precious drink.
Made of slip-cast white porcelain
Handpainted faces are defined by matte black food-safe glaze
Two faces on each cup, each with a different expression to suit your mood. No two cups are alike.
Measures 3.5 in. in diameter x 3.5 in. tall, holds approximately 8 oz. of liquid
Microwave and dishwasher safe, hand-wash recommended
Handmade in Brooklyn, NY
___________________

Follow @AWAYSAWAY on Instagram to find out more about the process behind the product.