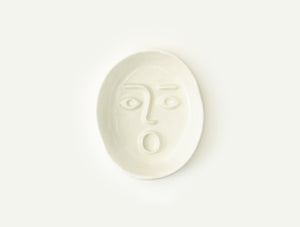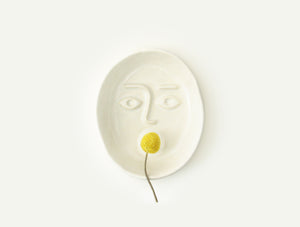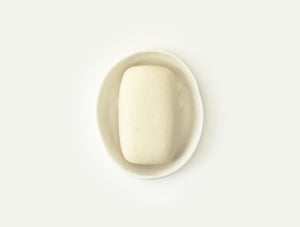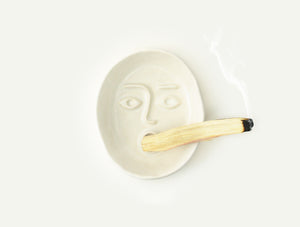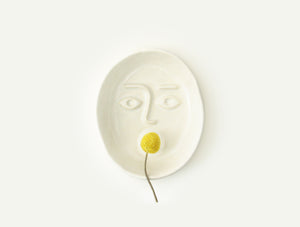 Ceramic Face Dish nº1 / Incense Holder / Soap or Ring Dish
Ceramic face dish for storing rings and things. You can also use it as a soap dish. You and your guests will be surprised with a fun facial expression every time the bar of soap gets used. The raised face will keep your soap from getting soggy.
Made of hand-built white stoneware clay and coated in a shiny white glaze
Measures 3.8 in. wide x 4.5 in. long x 1 in. deep
Dishwasher safe, hand-wash recommended (how convenient!)
Handmade in Brooklyn, NY
___________________

Follow @AWAYSAWAY on Instagram to see the process behind the product.