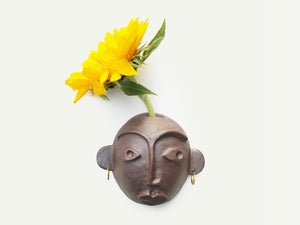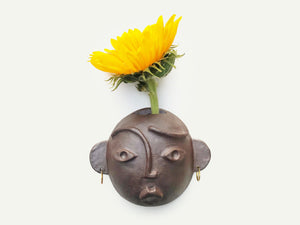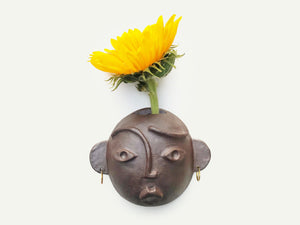 Ceramic Wall Hanging Face Vase / Planter
Ceramic wall hanging vase for displaying beautiful blooms. When it's not containing flowers, it'll look great as a sculptural piece in your home.
Made of handbuilt raw dark stoneware clay that can hold enough water for a couple large stems or a small grouping of flowers
Classy modern hoop earrings hang on each earlobe
It has a hole in the back so it can be hung on the wall using a nail (which will be provided)
Measures 6 wide (ears included) x 5 long
Dishwasher safe, hand-wash recommended
---
Follow @AWAYSAWAY on Instagram to see the process behind the product.