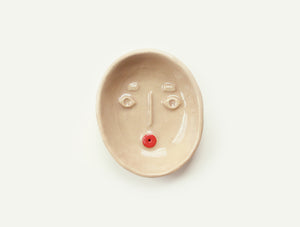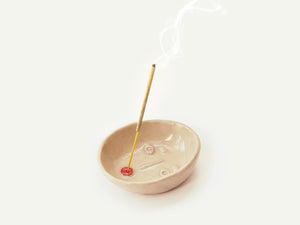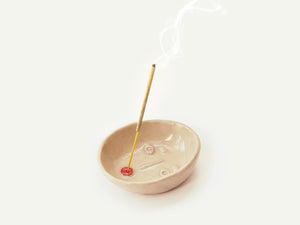 Ceramic Face Dish nº4 / Incense Holder / Ring Dish
Maya sets her alarm for 7 a.m., including weekends. She often wakes up before it even goes off.
Maya is made of hand-built dark stoneware coated in a shiny transparent pink glaze
She is 3 in. wide x 4 in. long x 1 in. deep
Dishwasher safe, hand-wash recommended
Handmade in Brooklyn, NY
___________________

Follow @AWAYSAWAY on Instagram to find out more about Maya's maker.