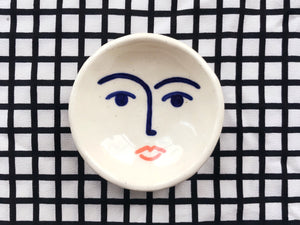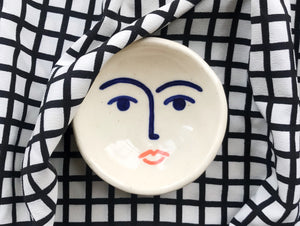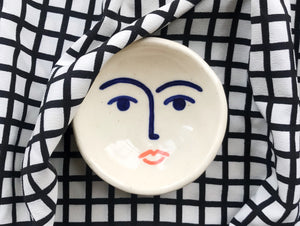 Ceramic Face Dish nº9 / Incense Holder / Ring Dish
Ceramic face dish for burning Palo Santo incense or for storing jewelry and other small treasures.
Made of hand-built white stoneware, painted with underglaze and coated in a shiny clear glaze
3 in. in diameter x 1 in. deep
Dishwasher safe, hand-wash recommended
Handmade in Brooklyn, NY
___________________

Follow @AWAYSAWAY on Instagram to find out more about the process behind the product.