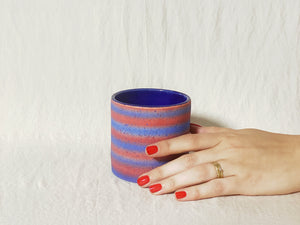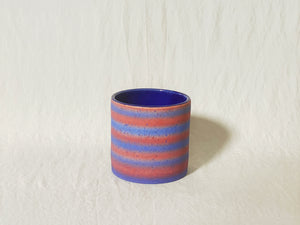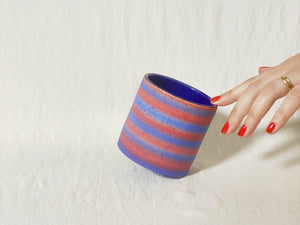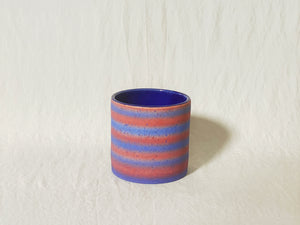 (SECOND) Blur Cup - Red and Blue
Don't worry, you don't need to get your eyes checked, the lines on this cup are indeed blurred.

• Made of hand-thrown stoneware.
• Handpainted pattern, interior coated in a glossy blue food-safe glaze.
• Measures approx. 3 ½ in. in diameter x 3 ½ in. tall, holds approx. 16 oz. (2 cups) of liquid.
• Dishwasher and microwave safe, hand-wash recommended.
*Please note that this item is a second and has some minor cosmetic "imperfections", including:
• The blurred lines don't overlap as I wanted them to, that's all :)

---
Follow @AWAYSAWAY on Instagram to see the process behind the product.