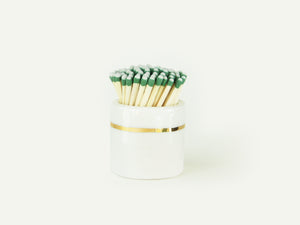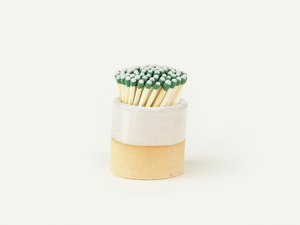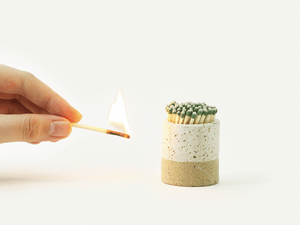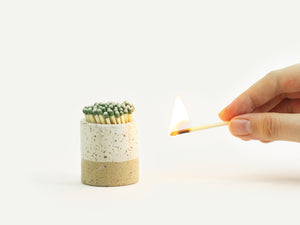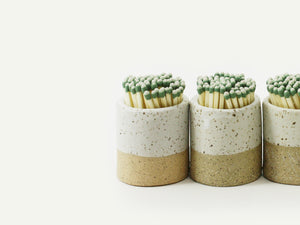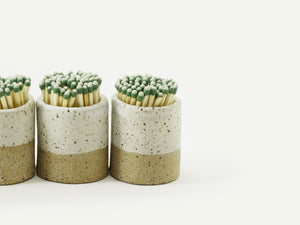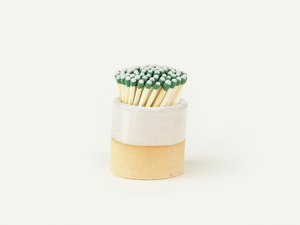 Ceramic Match Striker - Gold on Porcelain
Fire up a conversation with a ceramic match striker. Simply use the rough clay on the lower half to light a strike-anywhere match. It's like a mini magic trick!
Hand-painted with 22k gold luster
Holds up to 90 matches
Each striker comes with a small start of matches *
Measures 1.5 in. tall x 1.5 in. wide
Dishwasher safe, hand-wash recommended
Handmade in Los Angeles, CA
---
Follow @AWAYSAWAY on Instagram to see the process behind the product.
* Only strike anywhere matches will work with this holder. Due to USPS regulations, I am unable to send these matches with your order. They can easily be purchased in hardware stores or from larger online retailers such as http://bit.ly/strike-anywhere-matches