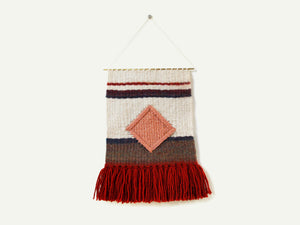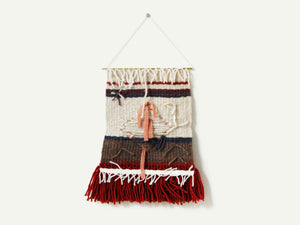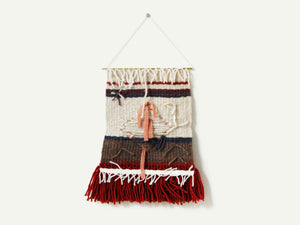 Woven Diamond Tapestry / Weaving
A woven rose gold square to adorn your wall. Set over a gradient of reds, neutrals, and deep midnight blues.
Made of hand-woven cotton, acrylic and wool yarns hanging from a brass tube
Measures 18 in. long x 8.5 in. wide (when hanging), 12 in. long x 8.5 in. wide (from brass tube to bottom of fringe) 
Handmade in Brooklyn, NY
___________________
Follow @AWAYSAWAY on Instagram to see the process behind the product.