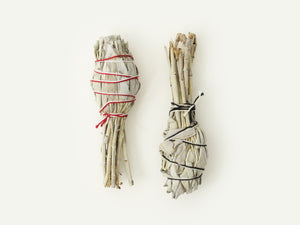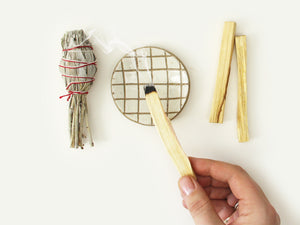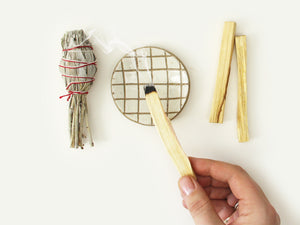 White California Sage Incense / Smudge Stick
White sage from the mountains of California. Traditionally, it is believed that white sage wards off evil spirits and negative energy, and has been used in ceremonies to bring blessings of health and protection. 
Comes in a wrapped in a tight bundle, ready to burn
Each bundle can be used 5-20 times, depending on the quantity of smoke needed
Smells delightful when combined with Palo Santo
---
Follow 
@AWAYSAWAY
on Instagram to see the process behind the product.