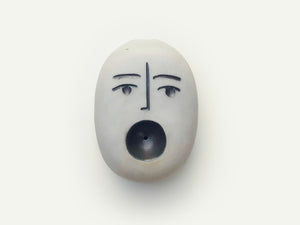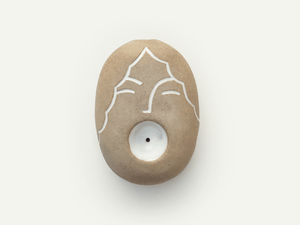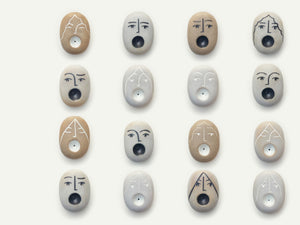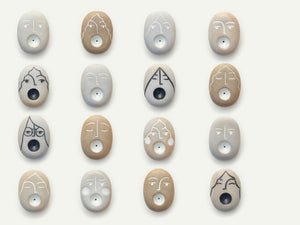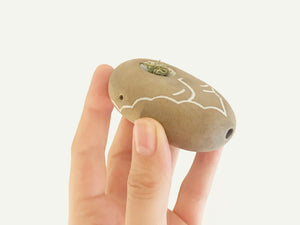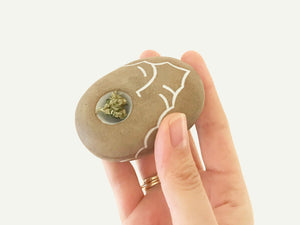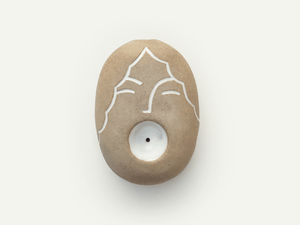 Pothead Smoking Pipe nº2
A porcelain pothead pipe with a unique hand-carved expression, pick one that suits your mood.
Made of slip-cast porcelain 
Each face is hand-carved during the greenware stage, once fired, a colored food-safe glaze is applied to the grooves
The smooth stone(d) shape fits nicely in your hand and has a carb on the side
Comes in a muslin pouch for storing when not in use
Dishwasher safe, hand-wash recommended
By shopping with us, you acknowledge that you are at least 21 years of age.
___________________

Follow @AWAYSAWAY on Instagram to find out more about the process behind the product.