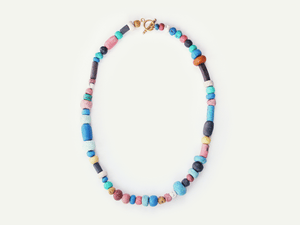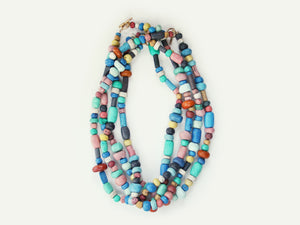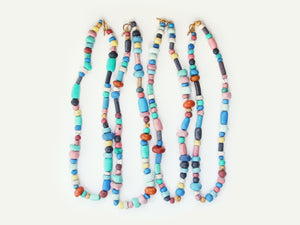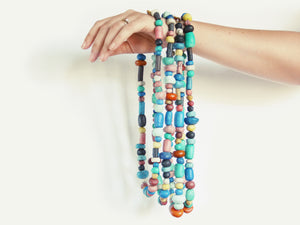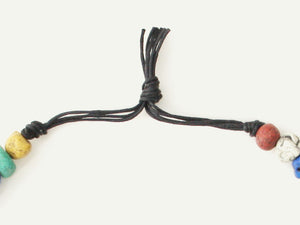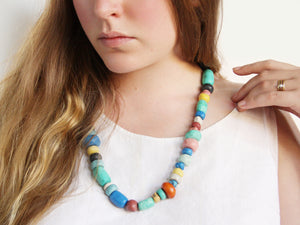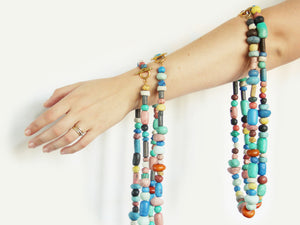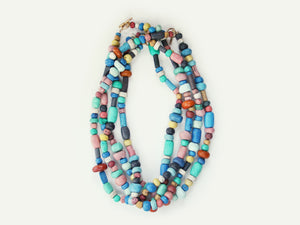 Colorful Moroccan Clay Bead Necklace
A statement piece made of color-packed vintage Moroccan clay and amber resin beads.
Available Styles:
Leather cord closure: Beads are strung onto a strong nylon cord finished with a simple black leather knot
Metal clasp closure: Beads are strung onto a gold cord and finished with a chunky gold-toned toggle clasp
Measures 28 in. long (from end to end)
Each necklace is made with a different variation of beads, making it unique to the wearer
Handmade in Brooklyn, NY
___________________

Follow @AWAYSAWAY on Instagram to see the process behind the product.