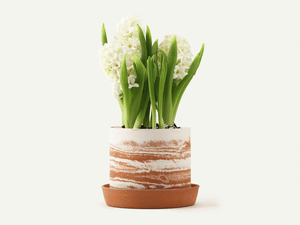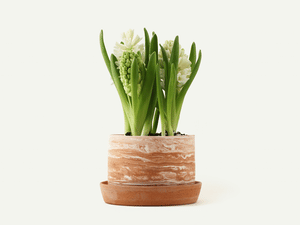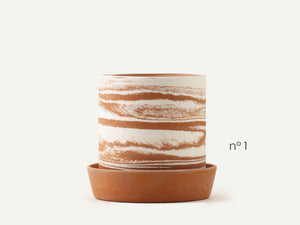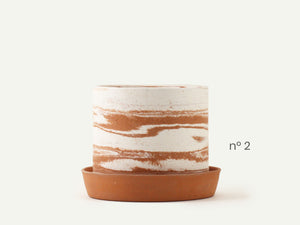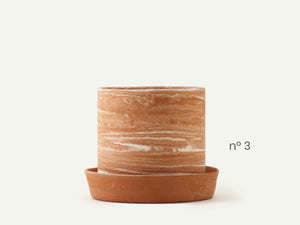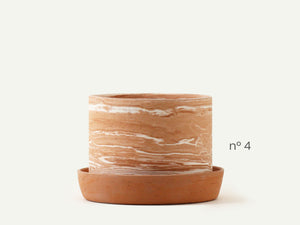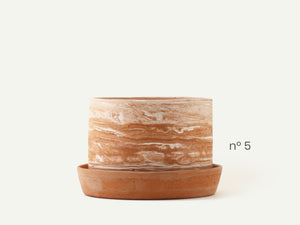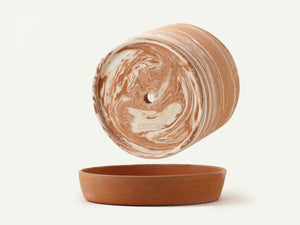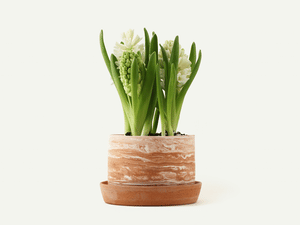 Marbled Terracotta Jupiter Planter
 Watch new lifeforms grow in a marbled Jupiter planter. 
Made of wheel-thrown terracotta and white stoneware clay
Measures approx. 4.5 in. wide x 4.5 in. tall
Hand-wash recommended
Handmade in Brooklyn, NY
The raw clay has been left unglazed to allow your roots to breathe. The planter has one drainage hole and is paired with a wheel-thrown terracotta saucer.
___________________
Follow @AWAYSAWAY on Instagram to see the process behind the product.