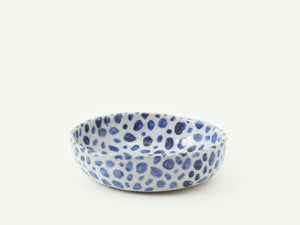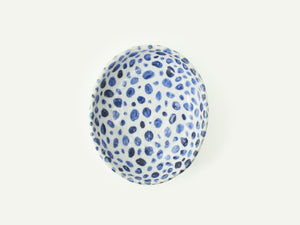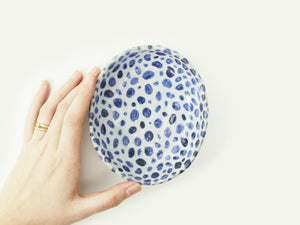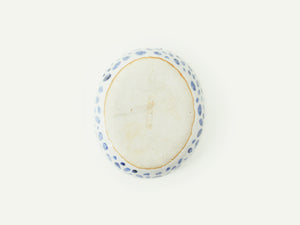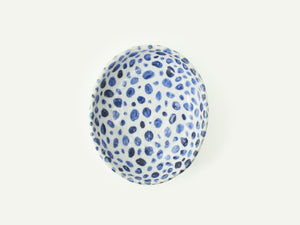 Indigo Blue Oval Terrazzo Bowl
Terrazzo inspired indigo blue oval bowl to hold keys, jewelry, trinkets or delicious treats.
Made of handbuilt white stoneware clay with a hand-painted blue indigo terrazzo pattern, coated in a glossy shino glaze
Measures 5.5 in. long x 4.5 in. long x 1.5 in. deep
Food safe, microwave and dishwasher safe, hand-wash recommended
Handmade in Brooklyn, NY
___________________

Follow @AWAYSAWAY on Instagram to see the process behind the product.