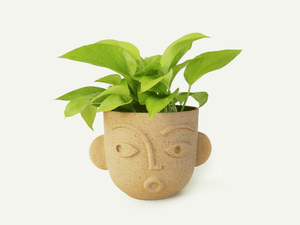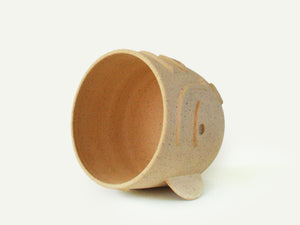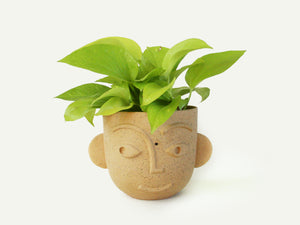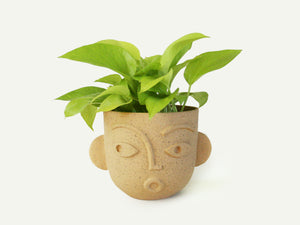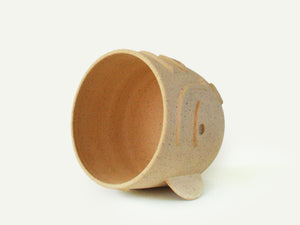 Dimensional Face Planter / Utensil Holder
Give this planter its own plant updo!
Use it to hide that unsightly plastic pot that your plant hangs out in, or to hold a large bouquet, utensils, pens or paintbrushes
Made of wheel-thrown stoneware clay with attached facial features handbuilt out of raw clay
Left unglazed so that the roots can breathe
The bottom doesn't have a hole so that your plant has a water reserve if needed
Measures 5 1/4 in. wide (inner diameter), 7 in. (ears included) and 5 1/2 in. tall
Dishwasher safe, hand-wash recommended
Handmade in Los Angeles, CA
---
Follow @AWAYSAWAY on Instagram to see the process behind the product.