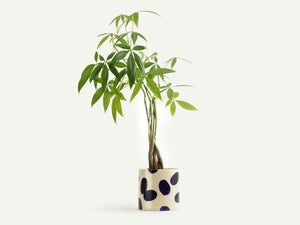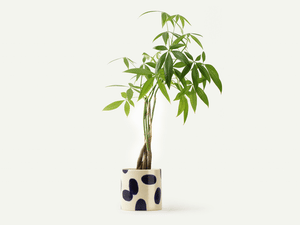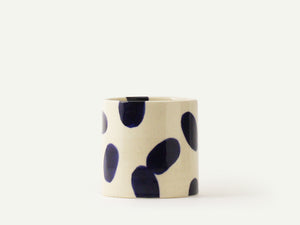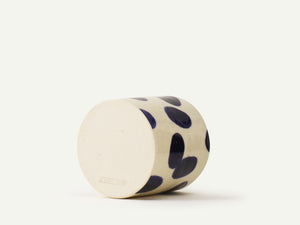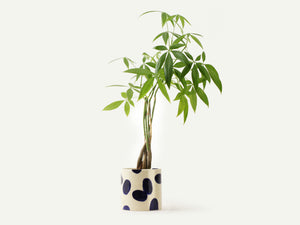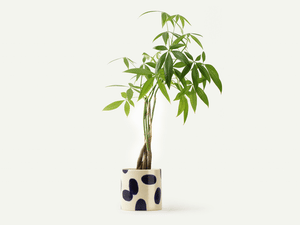 Dark Blue Ceramic Polka Dot Planter
Scattered hand-painted blue dots on white stoneware to add some pattern to your plant collection.
Made of wheel-thrown white stoneware and hand-painted with a deep blue underglaze
Coated inside and out in a nontoxic mid-fire clear glaze
Measures about 4 in. wide x 4 in. tall
No drainage hole on bottom
Dishwasher safe, hand-wash recommended
Handmade in Brooklyn, NY
___________________

Follow @AWAYSAWAY on Instagram to see the process behind the product.