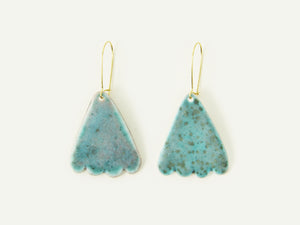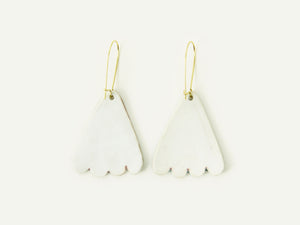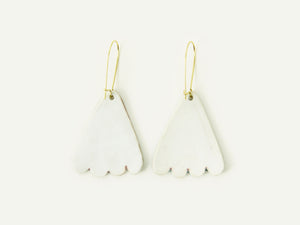 Porcelain Scallop Statement Earrings / Triangle in Turquoise
Porcelain earrings with delicate turquoise scalloped edges.
Made out of white porcelain and coated with a matte turquoise speckle glaze, hanging on gold plated ear wires
Thin and lightweight, measuring approx. 2 in. from ear wire to bottom of scallop
Come carefully wrapped in a yellow jewelry box
Handmade in Brooklyn, NY
___________________

Follow @AWAYSAWAY on Instagram to see the process behind the product.