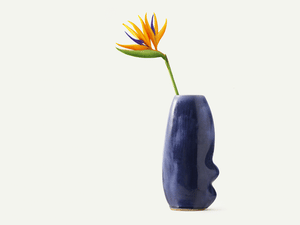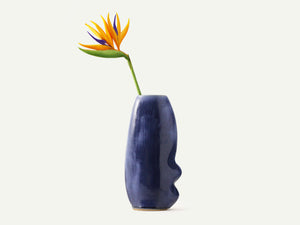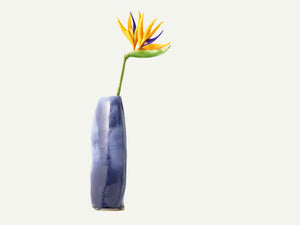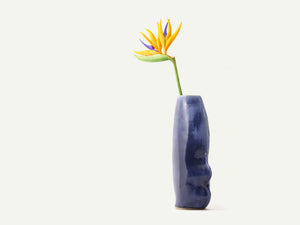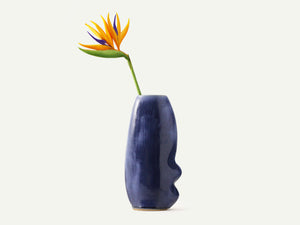 Blue Butt Matisse Vase
A tall blue vase with a butt-shaped bottom.
Made of hand-built white stoneware clay and constructed to a height that's perfect for highlighting tall stems.
Coated with a watertight textured blue glaze and fired in a gas kiln
Dishwasher safe, hand-wash recommended
Handmade in Brooklyn, NY
___________________

Follow @AWAYSAWAY on Instagram to see the process behind the product.