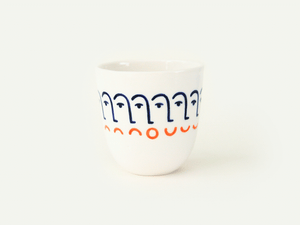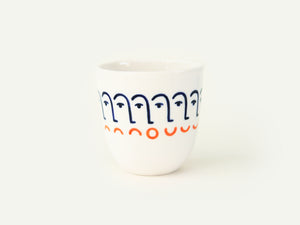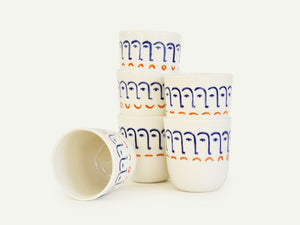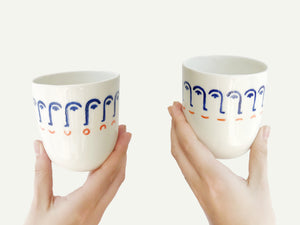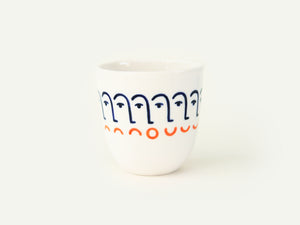 Mood Swings Cup
A hand-painted porcelain cup made to fit any mood. 
Made of slip-cast white porcelain, hand-painted with dark blue and red underglaze and coated in a shiny clear glaze
Measures 3 1/2 in. in diameter x 3 1/2 in. tall, holds 8 fluid oz. (1 cup)
Dishwasher safe, hand-wash recommended
Handmade in Los Angeles, CA
---
Follow 
@AWAYSAWAY
on Instagram to find out more about the process behind the product.