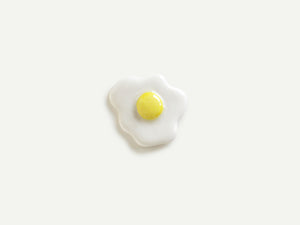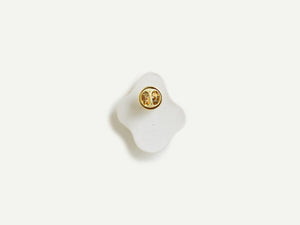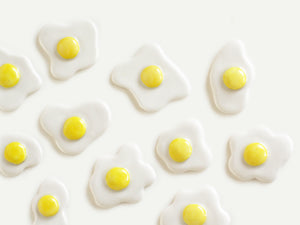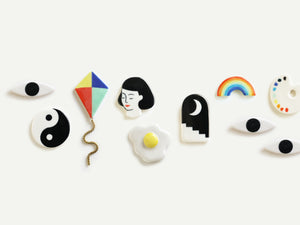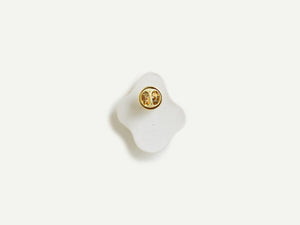 Pre-Order: Porcelain Egg Pin
A smooth, lightweight pin that makes a perfect addition to any outfit 
—
 from a simple tee to an evening dress.  
Hand-built pin, hand-painted and coated in a glossy clear glaze.

Made from strong lightweight porcelain and backed with a brass pin and butterfly clutch.

Each pin measures between 1" x 1 1/2", shapes vary.
All A WAYS AWAY jewelry is handmade and painted in my Los Angeles studio. Each piece in this initial edition of illustrative jewelry is part of a larger, ongoing collection. Jewelry editions will be limited so if you have your eye on this piece, don't wait too long.
---
Follow @AWAYSAWAY on Instagram to see the process behind the product.