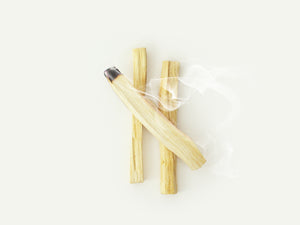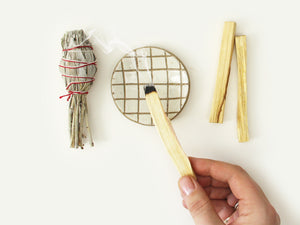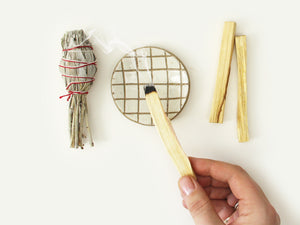 Palo Santo Incense Smudge Sticks / Bundle of 3
Palo Santo wood is believed to have medicinal and therapeutic healing powers. Traditionally, it is believed that Palo Santo cleanses and purifies by relieving symptoms of stress and anxiety and bringing in positive energy.
It is considered one of the most fragrant naturally-occurring woods in the world. When burnt, it creates a smoke that has a light citrusy mint aroma. 
Comes in a wrapped bundle of 3 sticks with written instructions on how to burn Palo Santo
Each stick can be used 5-20 times depending on the quantity of smoke needed
Smells delightful when combined with sage
Sustainably sourced - wood is harvested from naturally fallen branches of Ecuadorian Palo Santo trees
---
Follow 
@AWAYSAWAY
on Instagram to see the process behind the product.