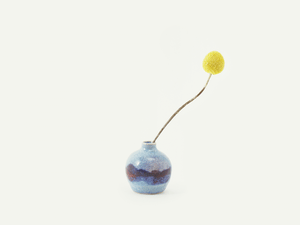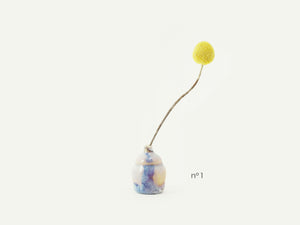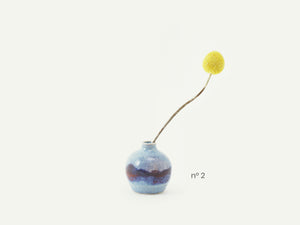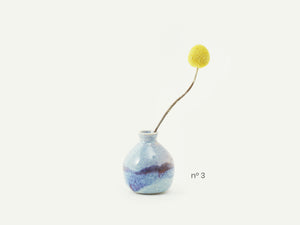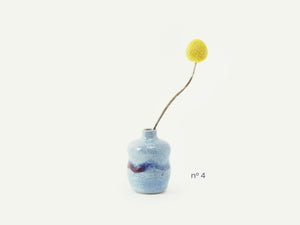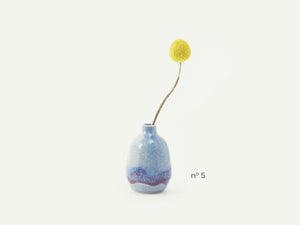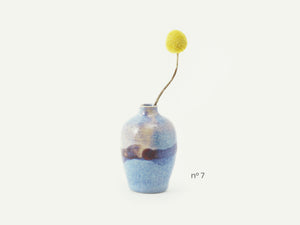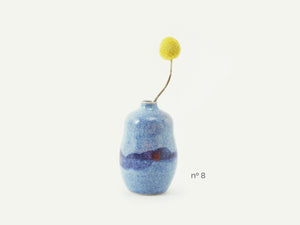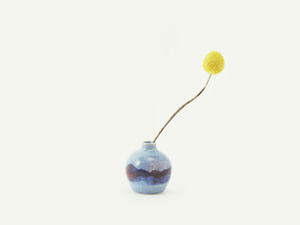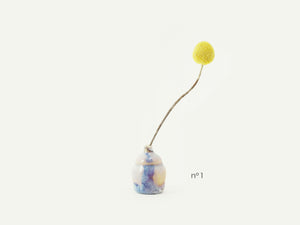 Miniature Aurora Blue Bud Vase / Urn
Your flower clippings will go from bud to bloom in a miniature bud vase that will never cease to make you smile.
Available sizes:
Teeny: The smallest of the bunch, ranging from 1-2 in. tall
A perfect size for a flower bud that fell off of a bouquet or one that's been snipped from the garden
Tiny: Between 2-3 in. tall
Can hold enough water for a large stemmed flower or a smaller grouping of buds
Tall: Stands proudly at 3-4 in. tall
Can provide enough water for a couple larger-stemmed flowers or a small bouquet
Made of wheel-thrown white stoneware. Once it has been trimmed down to shape, the two itty-bitty handles are attached by hand (it's quite an operation!)
Coated inside and out in a nontoxic high-fire glassy glaze
Dishwasher safe, hand-wash recommended
Handmade in Brooklyn, NY
___________________

Follow @AWAYSAWAY on Instagram to see the process behind the product.