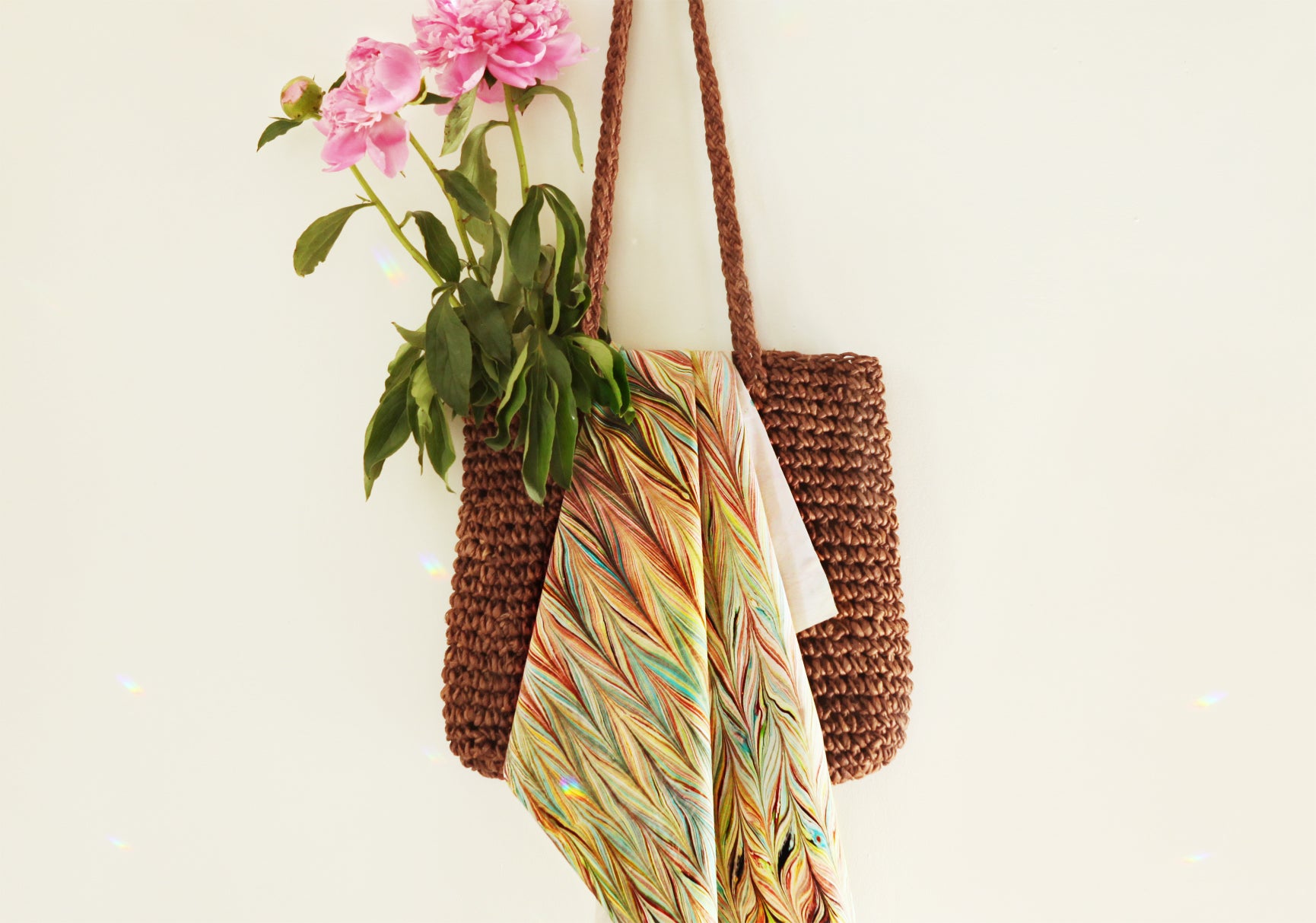 My mother and I used to marble paper on the weekends when I was younger. To this day, I still feel like I am a mad scientist when I marble, experimenting with new colors and testing new patterns.
Even if you don't have experience with marbling, it's a fun project to try with friends. It requires about an hour prep time, but once you're all set up you'll be able to marble to your heart's content.
---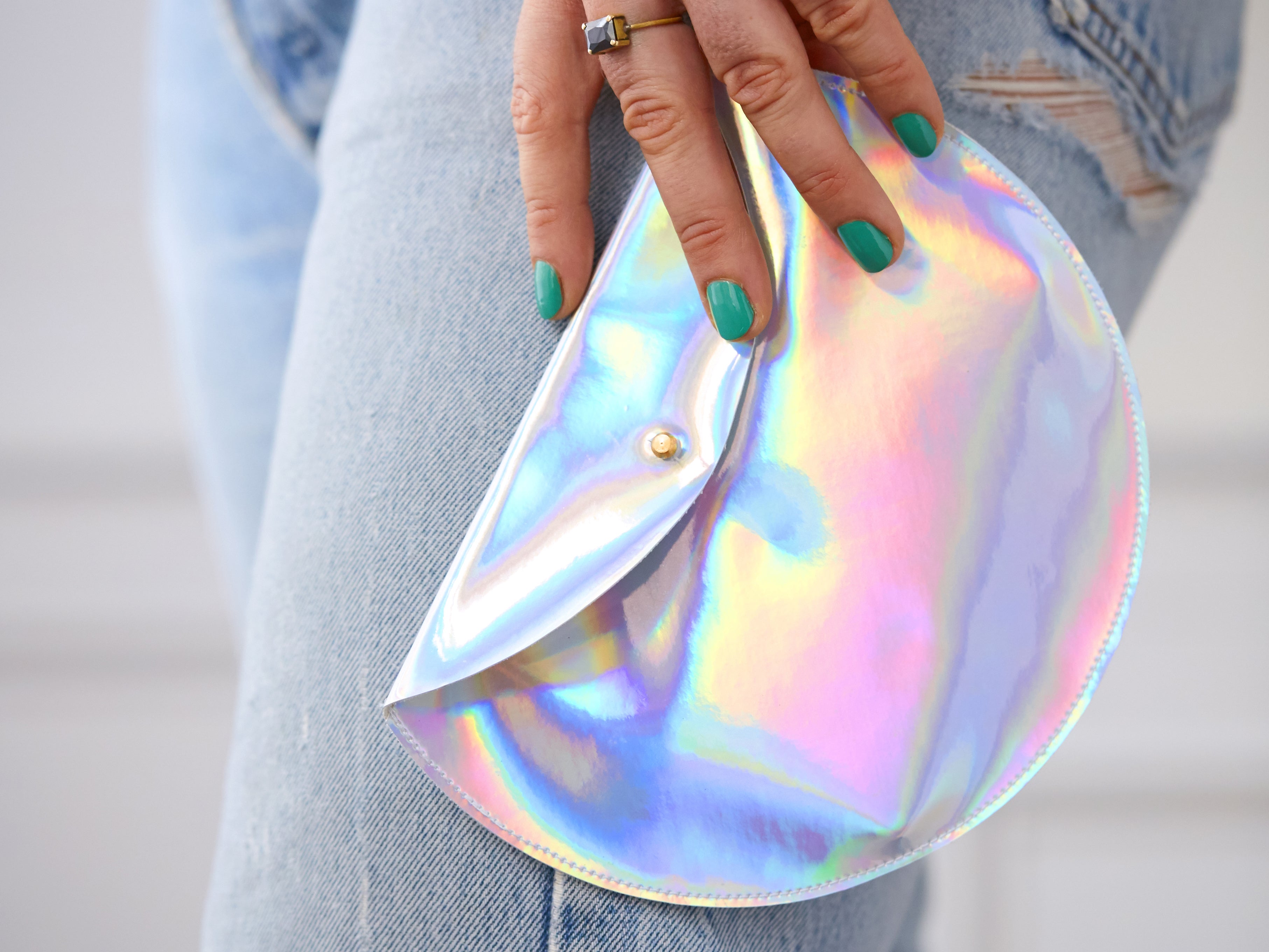 Could your summer wardrobe use a little late-season refresh? Here's our no-fail answer to this common conundrum: a snazzy holographic accessory you can make at home (perhaps while planted in front of the air conditioner).