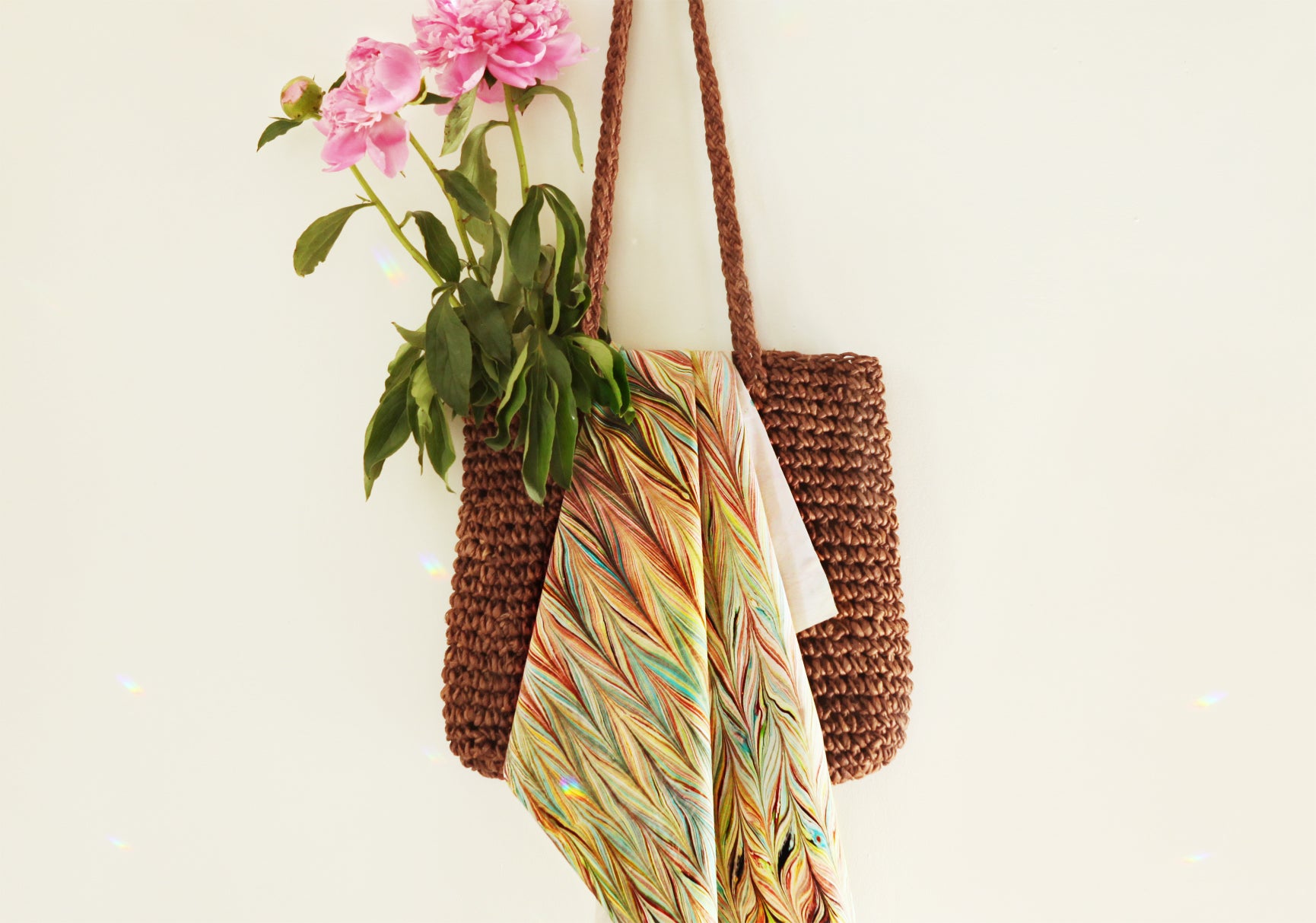 My mother and I used to marble paper on the weekends when I was younger. To this day, I still feel like I am a mad scientist when I marble, experimenting with new colors and testing new patterns.
Even if you don't have experience with marbling, it's a fun project to try with friends. It requires about an hour prep time, but once you're all set up you'll be able to marble to your heart's content.
---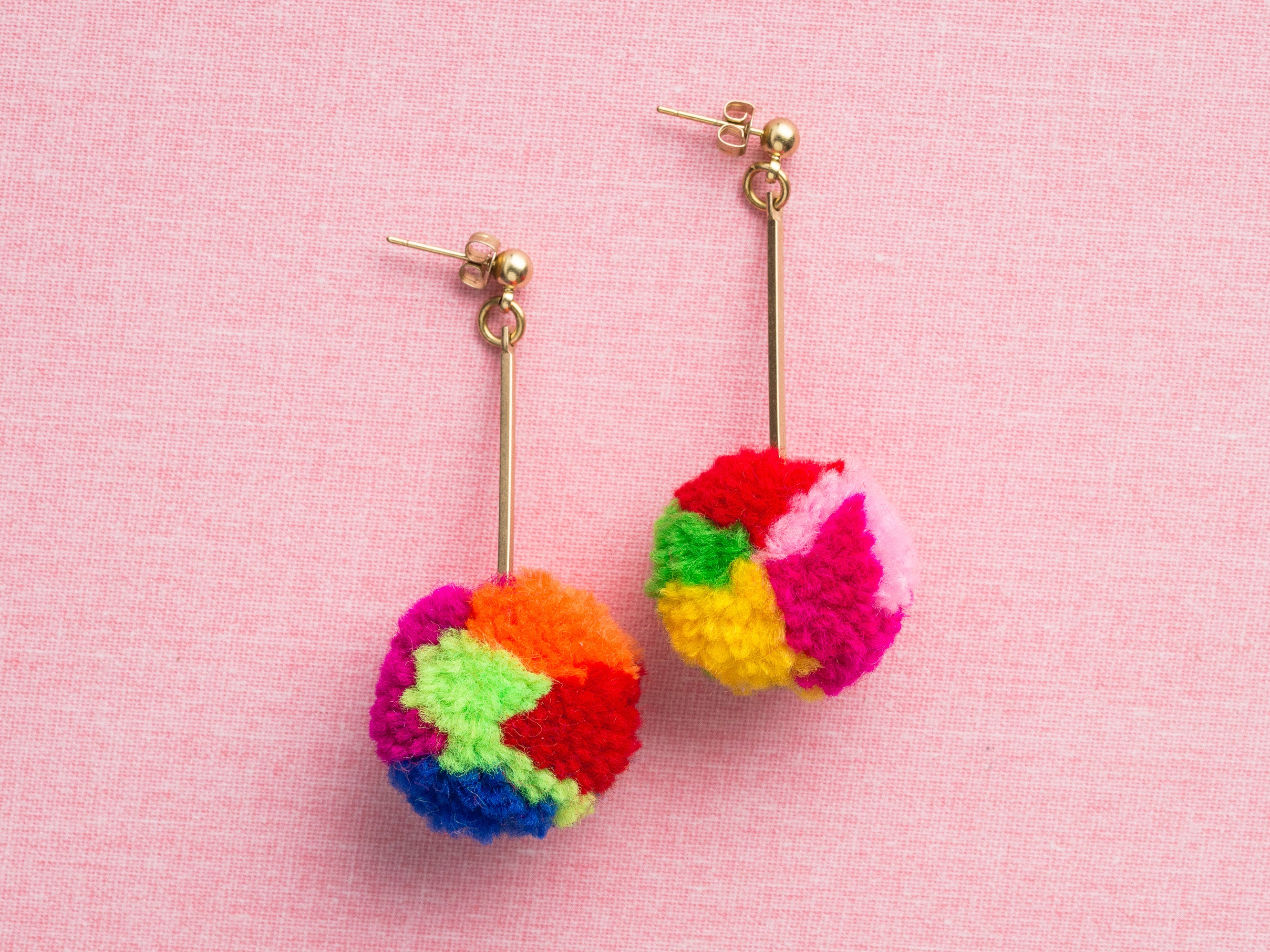 Running out of time to find the perfect holiday present for your number-one pal? Don't panic! For a DIY gift that's sure to leave a lasting impression, look no further than these colorful pom-pom earrings. Great for a trend-savvy friend (or a sister you're constantly swapping accessories with), this beginner-friendly jewelry tutorial is a fast favorite.
---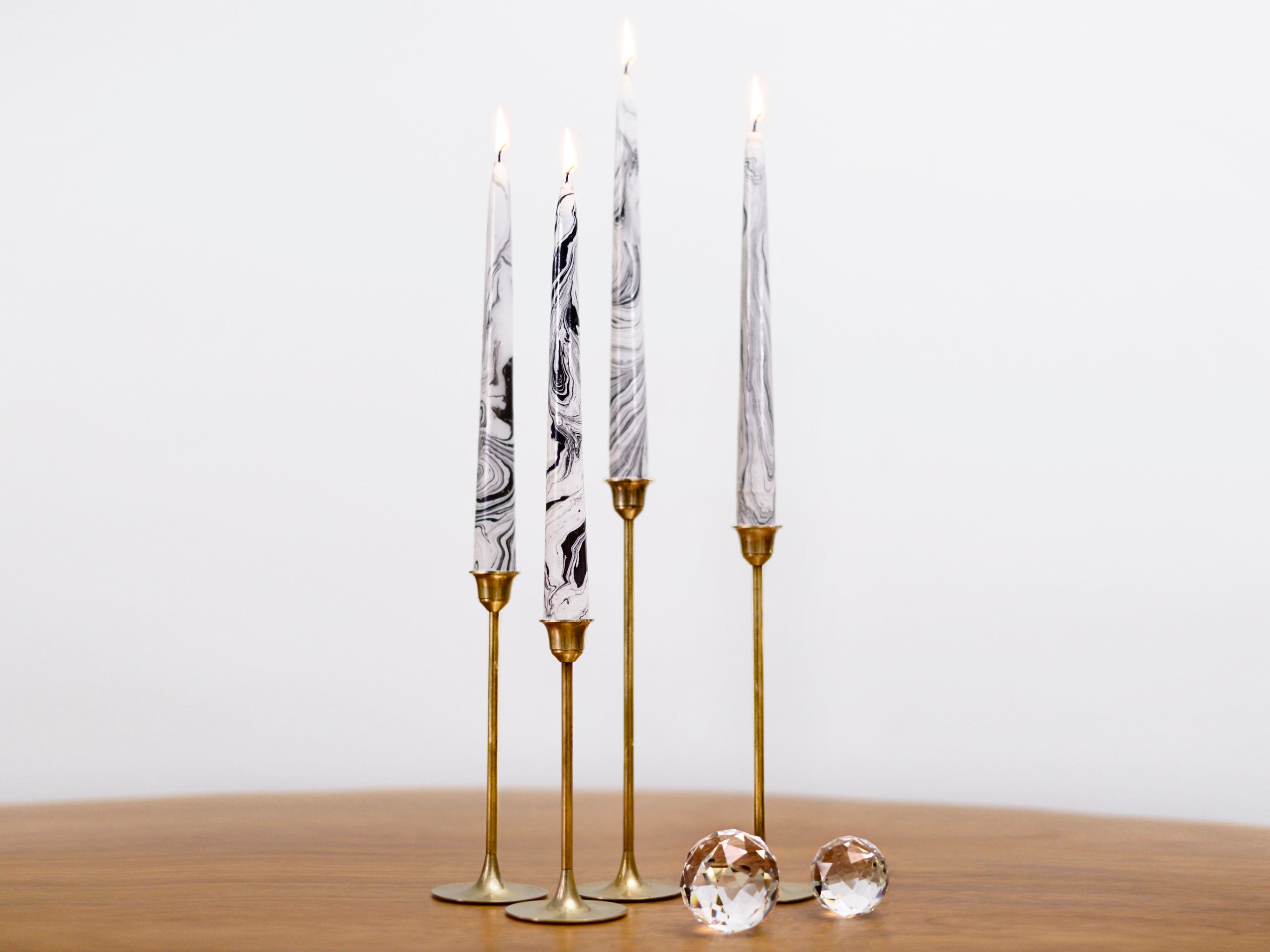 As a fan of all-things marbled (including cheesecake), today I'm sharing my latest discovery: a DIY swirling method that allows you to easily marble three-dimensional objects (!). With the right paint and an organized workspace, you can easily create a swoon-worthy set of marbled candles in your own home.